The Finger Lakes roadways are home to visually stunning landscapes best enjoyed via motorcycle. Unfortunately, motorcycle accidents are disconcertingly common in the Twin Tiers of New York and Pennsylvania. Bikers are hurt by no fault of their own due to the vulnerable nature of their vehicles and the careless disregard displayed by so many other motorists.
The overwhelming majority of motorcycle accidents are caused by cars. Driver negligence is a real concern for bikers, whose vehicles offer almost no protection from the terrible force of an impact. Despite this, motorcycle cases present unique challenges due to the public bias against operators of motorcycles. The public perception often is that anyone driving a motorcycle is Valentino Rossi or Evel Knievel. People have seen and heard motorcycles weaving in and out of traffic, and thus, they think that the driver must have gotten what he/she deserved.
At Welch, Donlon & Czarples, we know that the attorney's role in overcoming these biases is absolutely crucial to putting forth a successful claim. We use accident reconstruction experts, investigators, biomedical engineers, and others to show insurance adjusters (and eventually a jury, if needed) that the motorcyclist was operating his/her bike in a reasonable, prudent, and legal manner.
Aside from pursuing motorcycle claims aggressively, our firm supports bikers in our community. Welch, Donlon & Czarples is a proud sponsor of events such as Ride for the Red, an event to raise money for the Red Cross. Our paralegal Brenda is pictured below taking part in the ride with her husband.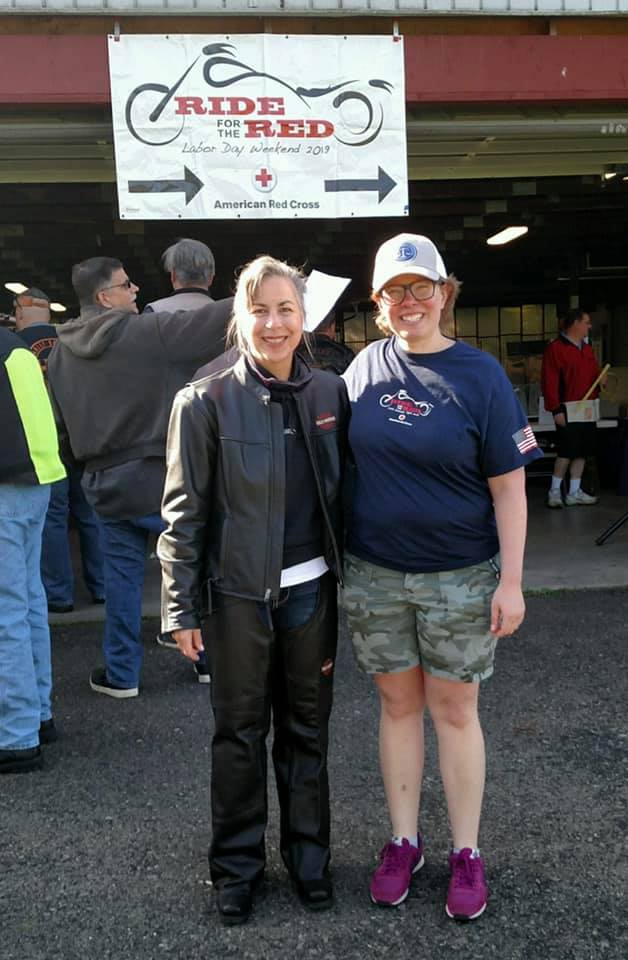 Our firm investigates every avenue to attempt to increase the amount of your recovery. We look at the roadway design (again utilizing world-class experts) to see if a possible claim can be made against the government entity responsible for maintaining/designing said roadway. If the roadway where the motorcycle injury occurred is defective, we sue the government entity who is responsible for such defect. Time deadlines for these claims are as quick as 90 days in New York and 6 months in Pennsylvania, so make sure you speak with a lawyer as quickly as possible.
All consultations are completely free and confidential. We do not charge any upfront fees and only get paid our legal fee if we win your case. Call us at 607-936-8057 or email inbox@wdcinjurylaw.com today.